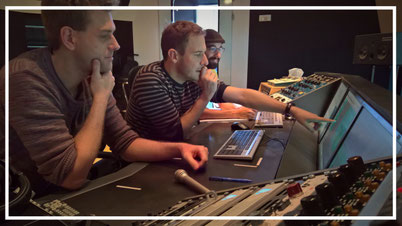 I hope you had a cozy Christmas holiday with your dearest! I'm busy as usual: since December 2017 I have been officially freelancing as an audio engineer at Soundville Media Studios in Lucerne, Switzerland. What a pleasure to work there – yay!
In the course of the introduction to the studios, I had my first recordings with the fantastic Boogie Woogie band AndrewsFries. Prepare to get an earful, soon!
On this occasion I would like to thank the band – Mathias Fries and André Sidler – and the Soundville crew René Zingg and Alex Genas for the introduction and their patience. ;-) Happy new 2018 to all of you!